Gobs of Subscription Gift Ideas
From Muslim Beauty Subscription Boxes to Organic Supplement Kits
By: Mishal Omar – Dec 17, 2016
Subscription gifts can function as highly personalized presents due to the niche categories
in the market most of them fall under, and the holiday season is an excellent time to sign
someone up for a subscription that could convenience or enhance their lives.
The fashion blog 'Muslim Girl' will be launching a subscription box service that specifically
targets Muslim women. The service will send boxes monthly that contain beauty products, a
scarf that can be worn as a hijab and other "surprise goodies."
For people who live active lifestyles, the 'Jacked Pack' service provides customized snacks,
vitamins and supplements. Users of this subscription receive a personal curation of fitness
targeting products based on their lifestyle, age, gender, fitness level and personal goals.
Examples of Subscription Gifts: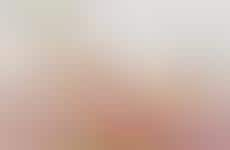 Home Trends in March:
The 'OIKOS' Office Kitchen Island Can be Placed in a Home or Work place
The 'OIKOS' office kitchen island is the design work of Germany-based May Kukula and offers users the ability to prepare a meal while also getting some work done. Featuring ample preparation area, a cooking surface and place for storage, the 'OIKOS' kitchen island can be used in an office or a living space in order to merge activities.
Many people are shifting from working from a standardized office to working remotely from various locations around the world or from their home. This has decentralized the notion of where you can get work done, which is creating a newfound need for products and solutions that aid a more laid-back aesthetic when it comes to working.
The 'OIKOS' office kitchen island was presented at the Naked Objects | Nieuwe German Gestaltung exhibition.
————————-      Sponsored Content      ————————-